1. Taruh Kentang yang dipotong separuh dalam lemari pendingin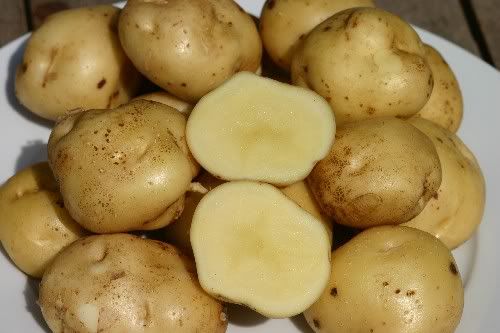 Kentang akan menyerap bau-bauan dari makanan yang disimpan. Tapi ingat, kentang harus diganti paling tidak 3 hari sekali.
2. Simpan telur dengan ujung yang lebih runcing di bawah

Dengan cara begini akan menjaga telur tetap segar lebih lama.
3. Taruh beberapa balok gula dalam wadah tempat menyimpan American Cheese

Gula akan menyerap kelembaban dan mencegah keju dari kerusakan.
4. Jangan simpan tomat dan timun di tempat yang sama

Tomat menghasilkan gas yang mengakibatkan timun lebih cepat membusuk. Tomat dan timun sebaiknya tidak disatukan.
5. Jangan simpan apel dengan sayur dan buah lain

Apel menghasilkan gas yang membuat sayur dan buah lain cepat membusuk.
6. Taruh potongan apel atau kentang mentah bersama dengan roti

Roti akan tahan lebih lama dari biasanya.
Sumber :
www.kaskus.us
---------------------------------------------------------

Like to get the latest updates!
---------------------------------------------------------------
Share this great information with your friends!
Related Posts