Hi Readers, Thank you to show our love we are giving you an Orange!
Oranges may not sound like much but they are very hard to find and you need them to learn the
new Festive Glazed Ham recipe! We've got a big surprise for you all when we hit 3 million fans so
spread the word!
Day one of the fan orange giveaway bonanza! Just click here for your FREE
orange and come to click every day for the next two days for another orange each day!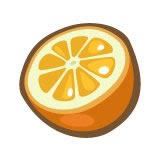 Click here to claim your free Orange
here
Related Posts