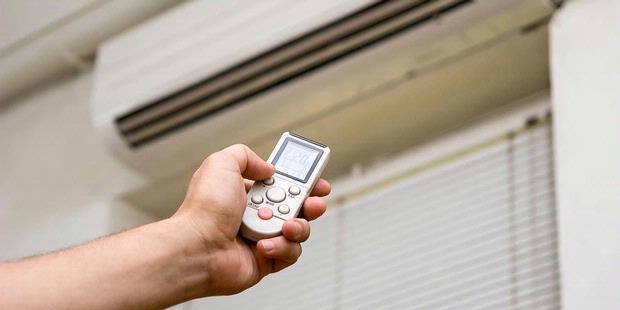 Di zaman modern seperti sekarang, penggunaan air conditioner (AC) sebagai pendingin ruangan sulit dihindari. Meski mengandalkan AC, bukan berarti Anda tidak bisa bijak saat menggunakannya.
Dimulai dengan memilih AC yang tepat memang gampang-gampang susah. Selain menyesuaikan dengan anggaran, Anda sebaiknya menyesuaikan besarnya ruangan dengan kapasitas PK (Paard Kracht). PK adalah sumber daya yang dibutuhkan untuk menghasilkan BTU (British Thermal Unit). BTU yang akan menentukan tingkat kesejukan udara yang dihasilkan.
Memang, untuk menghasilkan BTU yang besar dibutuhkan pula PK besar pula. Karenanya, orang kerap menyebut tingkat dingin dari AC berdasarkan PK-nya.
Jika sudah membeli AC yang tepat, saat penggunaannya pun juga harus bijak. Misalnya saja, Anda menempatkan AC dengan luas ruangan yang sesuai. Bila tak sesuai, maka AC akan bekerja boros dan mengakibatkan tagihan listrik semakin tinggi.
Kemudian, aturlah temperatur suhu AC pada angka 25 derajat celcius atau temperatur senyaman mungkin. Semakin rendah temperatur suhu yang digunakan maka semakin besar energi listrik yang keluar.
Langkah lainnya, manfaatkan sistem timer untuk mematikan AC satu jam sebelum Anda bangun pagi. Jangan lupa untuk menutup jendela atau pintu saat Anda tengah menyalakan AC. Terakhir, rajinlah membersihkan saringan udara dan menyervis AC secara berkala setiap tiga sampai empat bulan sekali.
sumber: kompas.com
--------------------------------------------------------
-

Like to get the latest updates!
---------------------------------------------------------------
Share this great information with your friends!
Related Posts