Share:
Nong Poy

,

Thai Lady Boy

, karirnya melejit paling cepat seperti macam

Inul

di Indonesia. Dia lahir sebagai lelaki dengan nama

Tracheeda Marnyaporn

dan melakukan operasi ganti kelamin ketika dia berumur 17 tahun. Umur dia sekarang sudah 24 tahun, mempunyai tinggi Height:

171 cm

, ukuran badan:

34-24-35

dan berat: 48 kg



Ketika dia hadir di satu acara Talk Show Thailand, dia bilang kalau dia merasa kalau dia itu lebih cocok jadi perempuan daripada lelaki ketika waktu dia duduk di bangku SD.

Nong Poy

juga bercerita ketika melakukan operasi kelamin pada saat dia berumur 17thn, dia mengalami sakit yang luar biasa tapi demi cita-citanya menjadi seorang perempuan, dia seakan tidak peduli dengan rasa sakitnya pada saat itu. Hebat ya dia.


Bagi yang sudah penasaran dengan tampangnya waktu kecil, langsung saja lihat gambar di bawah ini:
Dengar
gossip
kalau dia sudah punya pacar, seorang aktor Thai, bahkan mereka sudah bertunangan.



Nong Poy

bersama tunangan tercintanya
Kalau Anda lihat foto-foto cantik dia di bawah ini, gw rasa mungkin ini sebabnya dia menjadi
Thai Lady Boy
yang paling terkenal di Thailand, dengar gossip dia pernah mendapat penghargaan Miss Tiffany tahun 2004.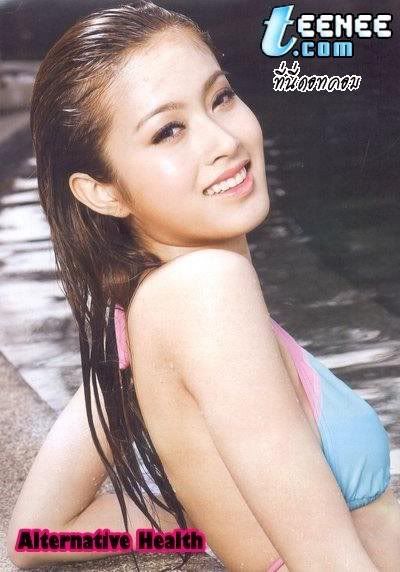 sumber: http://eksplorasi-dunia.blogspot.com/2009/06/nong-poy-waria-tercantik-di-thailand.html
---------------------------------------------------------

Like to get the latest updates!
---------------------------------------------------------------
Share this great information with your friends!
Related Posts