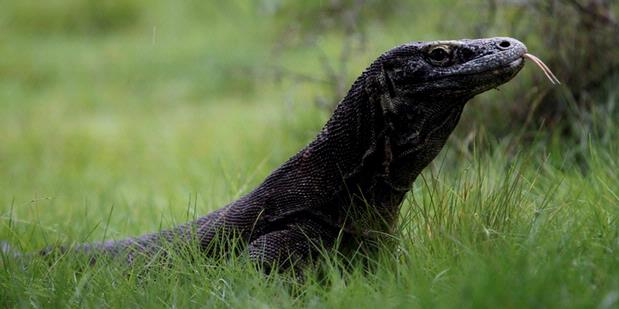 Perjuangan warga Indonesia dalam kampanye untuk memasukkan Komodo sebagai satu dari tujuh keajaiban dunia tampaknya berbuah manis. Dalam hasil sementara yang dirilis dalam situs www.new7wonders.com, Sabtu (12/11/2011), komodo tercantum di antara enam pemenang lainnya.
Sebelumnya, pengumpulan suara resmi ditutup, pada Jumat (11/11/2011) pukul 11.11.11 GMT. Hasil tersebut merupakan hasil penghitungan pertama dari voting via website. Selain Komodo, ada enam keajaiban dunia lain, yakni Amazon, Halong Bay, Iguazu Falls, Jeju Island, Puerto Princesa Underground River, dan Table Mountain.
Dalam situsnya, pihak New7Wonders menyebutkan, hasil penghitungan ini masih bisa saja berubah sejalan dengan penghitungan faktual yang tengah dilakukan, termasuk penghitungan voting via sms di masing-masing negara yang belum rampung.

Mereka juga menekankan, susunan ketujuh pemenang dalam situs hari ini bukan berdasarkan peringkat, namun urutan abjad. Dengan demikian, sejauh ini belum diperoleh informasi, mana di antara ketujuh keajaiban dunia tersebut yang memperoleh nilai tertinggi.

Disebutkan, Pengumuman resmi pemenang New 7 Wonders akan dilakukan pada awal tahun 2012 dalam sebuah upacara resmi. Sementara itu, saat ini proses validasi dan verifikasi dari pihak independen atas hasil voting baik melalui situs maupun sms tengah dilakukan.
Go Komodo!!
...
sumber:kompas.com
---------------------------------------------------------

Like to get the latest updates!
---------------------------------------------------------------
Share this great information with your friends!
Related Posts