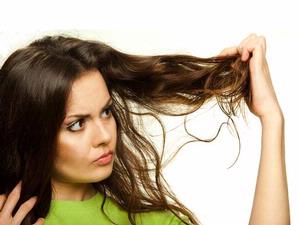 Kini, Anda tahu mengapa rambut Anda sudah beruban meskipun Anda tidak mewarisinya dari orangtua, atau karena salah dalam melakukan perawatan rambut. Kadar stres yang tinggi ternyata juga menjadi penyebab rambut mudah beruban.
Menurut para ilmuwan, adrenalin—hormon yang memicu reaksi terhadap tekanan dan kecepatan gerak tubuh—menyebabkan kerusakan DNA dan membuat rambut kita berubah menjadi putih keabu-abuan. Selain membuat wajah kita terlihat lebih tua, kerusakan DNA juga meningkatkan risiko berbagai penyakit.

"Stres yang kronis dapat menyebabkan berbagai kondisi dan kelainan pada manusia, dari yang sifatnya kosmetik, seperti rambut beruban, hingga kelainan yang mengancam kehidupan, seperti tumor ganas," ujar Profesor Robert Lefkowitz dari Duke University, North Carolina, Amerika Serikat.

Eksperimen yang dipublikasikan di jurnal Nature ini juga menyatakan, pada masa depan boleh jadi akan ada obat-obatan yang mampu mengatasi efek stres ini. "Kami percaya, laporan ini adalah yang pertama kali mengusulkan mekanisme tertentu di mana karakteristik dari stres kronis, adrenalin yang meningkat, akhirnya dapat menyebabkan kerusakan DNA yang dapat dideteksi," ujar Lefkowitz.

Studi ini menunjukkan, stres yang kronis dapat mengakibatkan penurunan kadar protein p53 (yang diketahui dengan perannya dalam mencegah kanker) yang berkepanjangan. Tim peneliti saat ini tengah merencanakan penelitian lanjutan untuk memahami apakah reaksi fisik terhadap stres juga mengakibatkan kerusakan DNA.
sumber: kompas.com
---------------------------------------------------------

Like to get the latest updates!
---------------------------------------------------------------
Share this great information with your friends!
Related Posts