Sudah menjadi rahasia umum, bahwasanya tidak sedikit orang, mungkin kaskuser juga yang sangat phobia dengan kelelawar. Dan ketakutan itu, ane rasa masih bisa ditolerir.
Tapi bagaimana dengan kelelawar "cute" dan iMoeTz (bahasanya anak Alay) berikut, jangan bilang kalian suka sama kelelawar satu ini.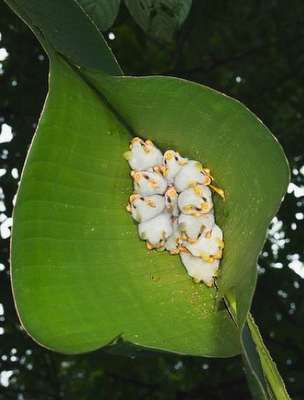 Dengan panjang hanya berkisar 37-47 mm, kelelawar kecil ini sedikit mirip makanan bulat berwarna putih yang sangat empuk.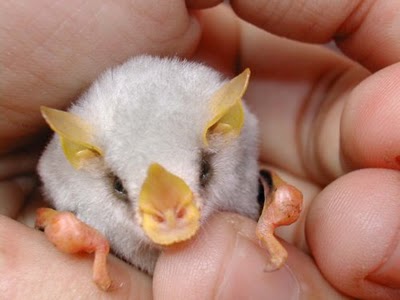 "Little Marshmallow" ini bernama asli Honduran White Tent Bat. Hobi mereka adalah memotong urat tanaman Heliconia, sehingga menyebabkan daunnya terlipat ke bawah dan membentuk tenda untuk mereka tinggal. Mereka menempati bagian atas "tenda" tsb bersama koloni kecil mereka, dimana hanya ada satu jantan dan beberapa betina.
Lihat lagi beberapa pict di bawah ini, how cute they are...
Spoiler for white bat: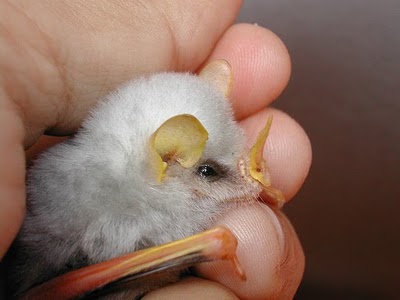 Spoiler for white bat: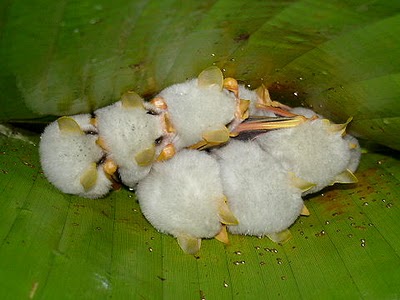 Spoiler for white bat: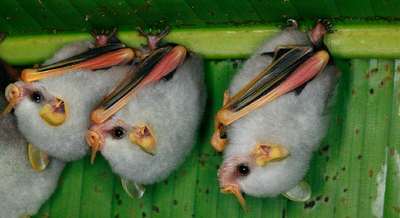 sumber:http://haxims.blogspot.com/2011/06/kelelawar-paling-cute-di-dunia.html
---------------------------------------------------------

Like to get the latest updates!
---------------------------------------------------------------
Share this great information with your friends!
Related Posts